Feb 20th, 2002
This is the first draft of my project. Can you see me somewhere there?? I am not narcisist or anything but that clown face went perfectly there!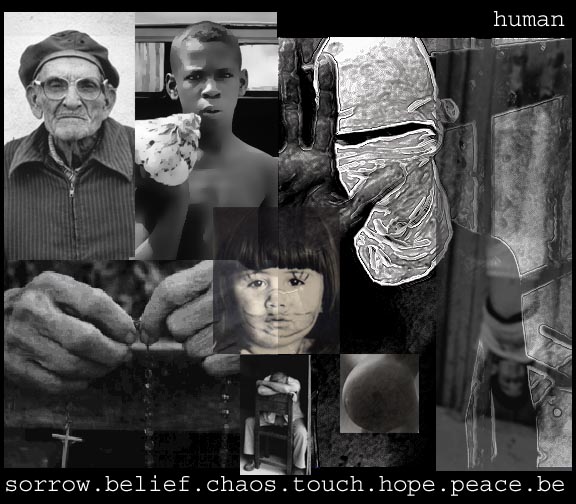 And the final Product.......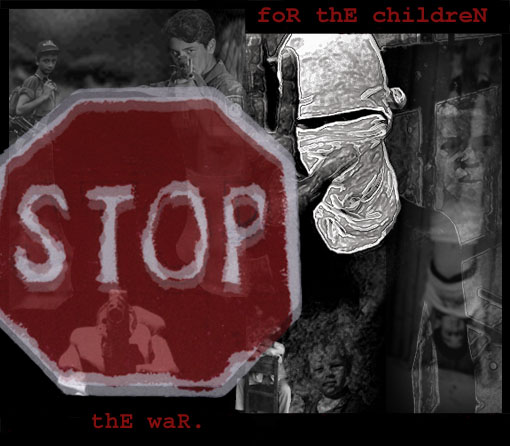 Yes, Jussi can cook! His meat-loaf with blue cheese is the best I have ever eaten, right Anja?
Thanksgiving Potlock
Yes, thirtyfive people in my house is a little bit too much, but it was a great potlock!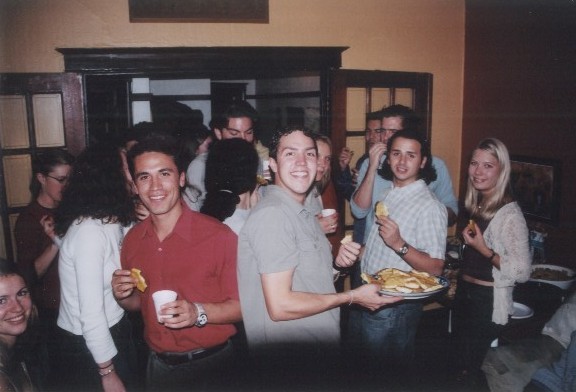 Katherine, Morgan, Hector, Lukas, Tomas, Bernardo, Patrick, Miia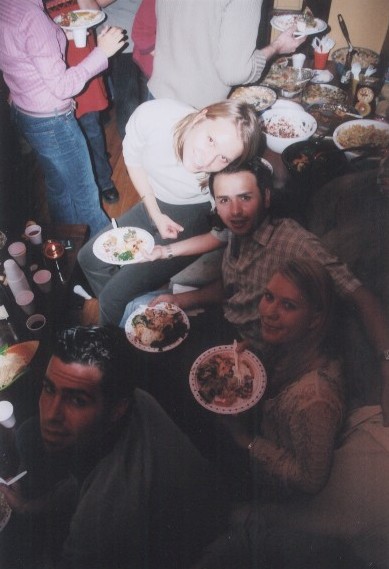 Charlotte, Bernardo, Miia, Patrick
Pasta Pasta!
On the Wednesday after thanksgiving I made a Pasta night at my place with some of my classmates. It was great and Jacinthe made the best spinach dip ever!!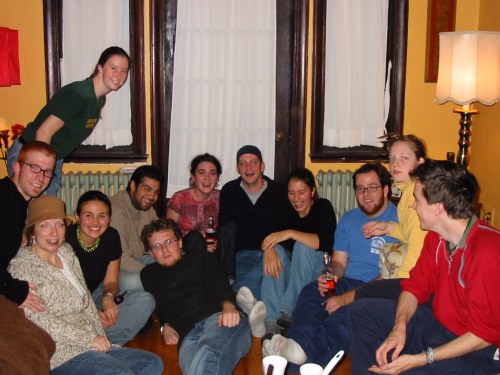 Janet, Jean-Charles, Karine, Me, Will, Craig, Jessica, Dan, Kevin, Karine, Chris (Picture taken (stolen) from Esther's website, thanks Es!)
Halloween 2002!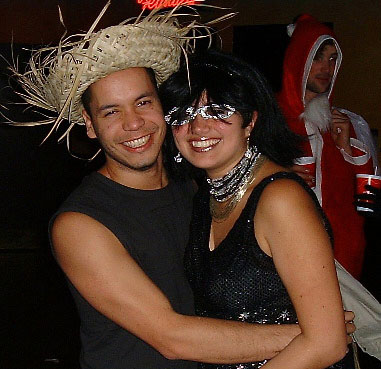 Yeeeeh! Halloween was here and Gonzalo also! He was supposed to be in Germany but came down last week for a few days! Oh, the comodities of being millionaire...he, he. If you want to see more
Halloween pictures
go to the
Montreal
page!
11/02
Yes, this all looks very fun, but that's because I usually don't take pictures of myself studying or working, otherwise, hell, this page would be full of them! I'm busy all the time and although I guess I like it because otherwise I wouldn't be that busy, sometimes it's a bit too much. I've heard all types of magic things I can do for my "busyness" (do you actually spell it the same as business??): "drop CISA", "get a boyfriend", "quit work", "trash your cell"...... but unfortunately none of them is really feasable right now. I'm going to Colombia soon though, so that's going to be a nice break....
November 30th
Well, only one paper and the website to go! In a week from now I will be close to landing in Bogota. I just broke one of my toes by the way, God did it hurt! You know when you accidentally hit something super hard with your BARE foot, ouch :-(
Last night I finally went out for a bit! I managed to hand in my paper two days late and then relax for the night with some people singing and dancing songs in spanish from when I was 12 in Momentos!!!! Dancing a couple of merengue songs was good for a change. Now, I still have to do school work, but Camilo is moving to Spain very soon so he has a party tonight, plus the last CISA party is tomorrow....hopefully I'll finish my stuff by Wednesday!! Oh yeah, I only have one class to go to on monday, and that's it!!
Here's our CISA team from this year, except for Stan who was absent.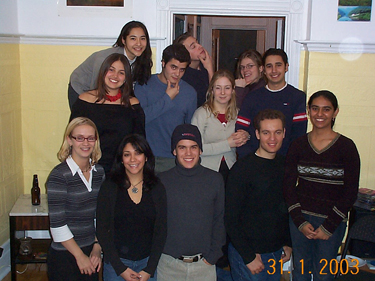 I GOT MY BRACES ON WEDNESDAY FEB 19th, 2003! OUCH!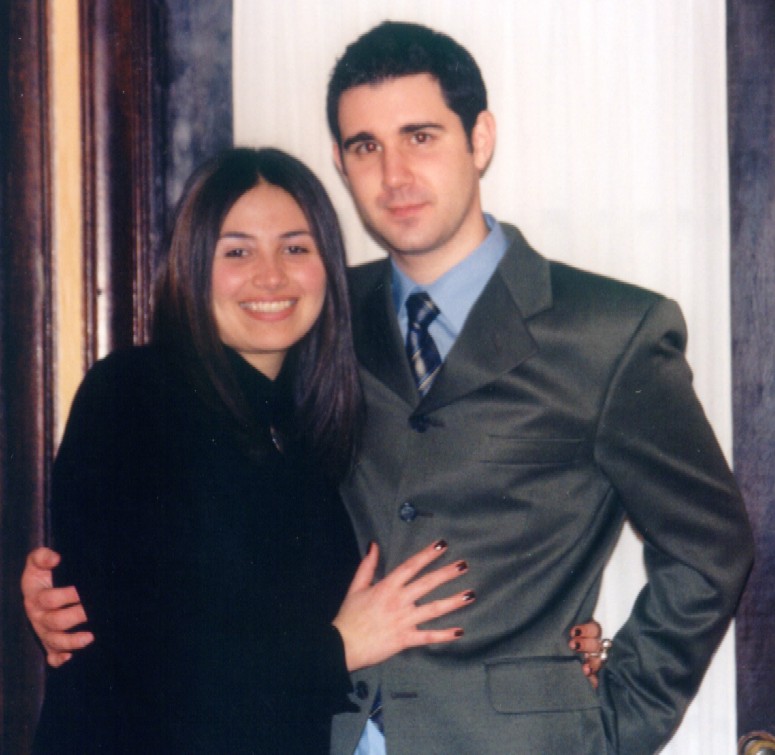 LOVE, LOVE, LOVE is in the air...
Yep, for those of you who are curious......here's Tommy. Rarely you are lucky enough to find someone that makes you feel electric waves from head to toes everytime you touch each other. I have found a caring, smart, serious, honest handsome and sweet guy who is ready to walk the world by my side. Holding hands we'll go far...
Montreal Student Film and Video Festival
Happy, happy Melisa. "Guilt" the 3 minute experimental video about the war in Colombia that I so much worked on, was selected to be shown in the Montreal Student Film and Video Festival. A second 1 minute piece that I worked on with Tommy was also selected; that one was about "escalator etiquette". "Guilt" won a prize for best sound, for which I cannot take any credit, because it was all Jonathan's work! Congrats Jon, it was a great soundtrack!
Thanks to Pili, Mike, Tave, Kathrine, Linda, Lukas, Patrick, Morgane, Synnove, Phillippe, Anja, Mo, mom and Pedro for coming to see my work!